"Nobody wants to use our SharePoint portal."

We often hear this from the SharePoint projects that we have rescued. It is mainly caused by rolling out SharePoint without a formal end-user training, leading to their people resisting change. It results in increased overall project costs with missed deadlines or extended project schedule, or a complete fail on their SharePoint project. User adoption is the key to the success of SharePoint projects.
Change management strategy that works!
"The way Professional Advantage worked with us was perfect. It was fantastic when they came to the golive date.
Everyone was happy with the result".
Michael Smit Associate Director for Technology & Business Transition
iNova Pharmaceuticals
We combine our SharePoint technical expertise with PROSCI, a globally recognised change management framework. We use this methodology to deliver a successful SharePoint user adoption and change management plan for you: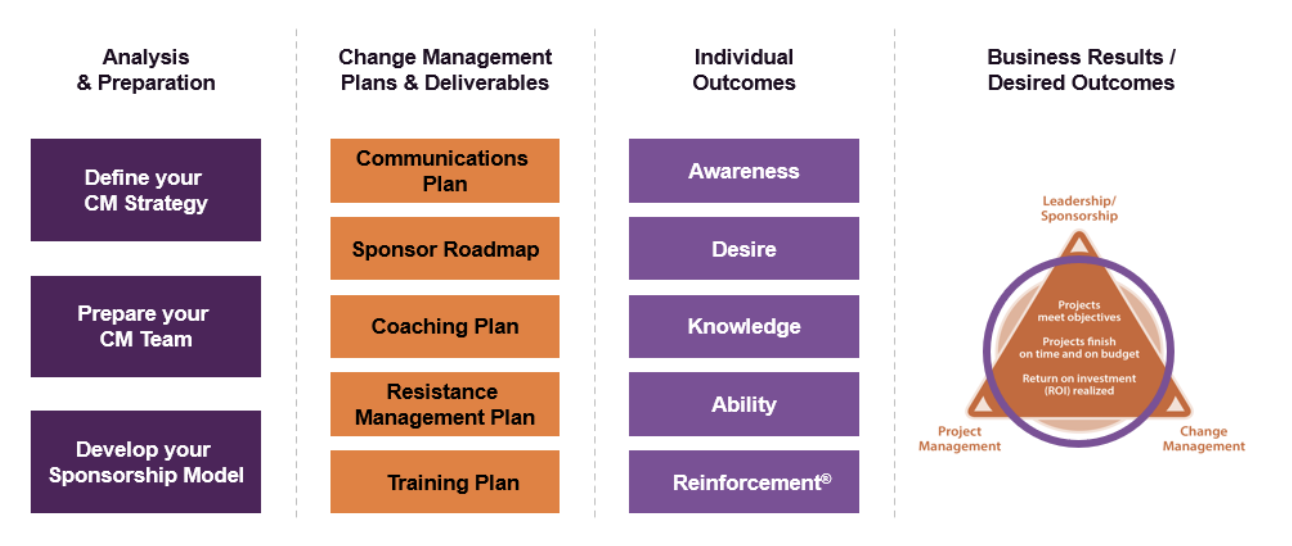 We can help your people adapt to change.

User adoption can make or break the success of your SharePoint project. That's why change management is a critical piece of our SharePoint services. Here is our approach:
Systematic change management framework
We use a systematic approach to change management that delivers communications and guidance materials to specific audiences at every stage of your change management plan.
Scenario-based virtual training
We design your training content based on your scenarios and deliver them by a combination of our SharePoint Consultants and/or PROSCI Certified Project Managers.
Ongoing SharePoint Traning and Support
Got new joiners? We can help ensure continued adoption for new members of your team by providing ad-hoc skills transfer and periodic review of your user experience and adoption.
Learn more
For more than 20 years, we have encountered countless user adoption scenarios and we adapt our approach based on your specific needs. Our combined Microsoft 365, Azure, Dynamics 365, and PROSCI technical expertise puts us in a unique position to deliver the technical training using proven, structured methodologies to address the adoption challenges of your people.
We are a Microsoft Solution Partner for Modern Work and a Tier 1 CSP, which is a testament of our commitment to support and provide innovative solutions for hundreds of our clients.
Let's talk about your SharePoint Change Management needs.

Complete the form below, or contact us on 1800 126 499 to speak to one of our experts today.
Recommended resources for you
You may also want to look at these related content.