Maybe you're bogged down in manual processes, or you just can't seem to get access to the right data to effectively run your business. Perhaps your reporting takes days or weeks of your time to produce, or you're manually bringing data between multiple disconnected systems. Legacy solutions may have even boxed you into a corner and you're stuck with an inflexible platform that is diminishing your ability to scale.
In order to thrive you need to make a change.
Dynamics 365 Business Central brings together everything that was once siloed in disconnected CRM, ERP, and other business systems, and is the perfect solution for small to medium organisations looking to connect their financials, sales, service, and operations.
Boost efficiency with automated tasks and workflows – all from within familiar tools like Outlook, Word and Excel. Get an end-to-end view of your business, with built-in intelligence when and where you need it. Easily tailor and extend the application to meet your unique business or industry-specific needs.
See how Business Central helps you get an end-to-end view of your business
Dynamics 365 Business Central puts flexibility at the core of your business, enabling you to start quickly, grow at your own pace and adapt in real time.

Bring your Systems and Processes Together
Unify your business from finance and operations to sales and marketing with a comprehensive and modern solution. Easily integrate to applications like payroll, banking apps, or custom APIs. Get the same consistent and secure experience whether on a desktop, laptop, tablet or phone. Access customer information, create sales orders, review and approve quotes and purchase orders—wherever business takes you.

Streamline Quote to Cash, all within Office 365
Shorten the time from quote to cash when you can set up customers or vendors, create quotes, process orders, and submit invoices without leaving Outlook. Send your invoices as PDF attachments that include a PayPal link to expedite payments. Use familiar Office 365 tools to work together and connect with colleagues and customers. Create professional-looking business documents using customisable Microsoft Word templates. Easily export and update data in Microsoft Excel.

Automate and Secure your Processes
Improve productivity and get more done with easy-to-create workflows, audit trails, and enterprise-level security. Connect workflows across sales and accounting to automatically track cash flow. Secure purchasing, credit authorisation, and vendor payment processes with pre-defined alerts and approval workflows.

Get an End-to-End View
Centralise your data from finance, sales, service, and operations to get an accurate end-to-end view of your business. All data stays up to date, so you can spot trends, prevent issues, and deliver great customer experiences.

Sell Smarter and Improve Customer Service
Configurable dashboards and multidimensional reports help you analyse key performance indicators (KPIs), inventory, sales, and order status. Easily track ongoing sales performance and leverage actionable insights to focus on customers that have the greatest potential for long-term growth. Gain a comprehensive overview of your service tasks, workloads, and employee skills to effectively assign resources and accelerate case resolution.

Guide Employees to Optimal Outcomes
Use built-in intelligence to predict when and what you need to replenish, ensuring inventory levels are maintained. Leverage sales forecasts to automatically generate production plans and create purchase orders. Avoid shortages and lost sales by automatically offering substitute items when requested items aren't available. Get built-in recommendations on when to pay vendors to take advantage of vendor discounts or avoid overdue penalties. Manage budgets and monitor progress with real-time data on available resources.

Tailor to your Needs
Customise and adapt applications to support your unique business needs. With a simple drag-and-drop interface, you can rearrange fields, rename groups, and reposition elements.

Add Industry or Business Extensions
Work with a Dynamics 365 partner and leverage pre-built applications (available through the AppSource marketplace) to easily and cost effectively extend Dynamics 365 to fit your industry or business needs. Combine with Power Apps and Microsoft Flow to compose new applications and extend existing business processes.

Be Ready for Growth
Start with what you need and grow at your own pace to run your entire business in the cloud. Easily import data from other solutions using data migration wizards and assisted setup. Get contextual guidance with in-product tutorials, when and where you need it. Handle the most common business processes from day one, like quotes, orders, invoicing, purchasing, cash management, and reporting. It's built in the cloud, so it's easy to set up, manage and scale.
Let's make great things happen together
We take pride in the impact we have made in these organisations who trusted us for their deployment of Microsoft Dynamics 365 Business Central.
Looking for more from your Business Central partner?
All Professional Advantage Business Central clients receive our Client Care Program and Release Management Service as standard. As a client of PA's you will benefit from:
Client Care Program

A carefully designed modern and comprehensive care program, covering important elements in the successful ongoing lifecycle of your solution, comprising of:

Client Management Team.

Client Support Team (helpdesk).

Release Management.

Learn more

Release Management Service

A structured approach to managing the two major releases from Microsoft each year, ensuring best practice is applied to each release and your solution is 100% maintained.

Learn more
We can turn your vision into reality.
Complete the form below, or contact us on 1800 126 499 to speak to one of our experts today.
We understand that the software selection process takes time and research. To assist with the journey, we have hand-picked some resources for you to browse through.
Video: Microsoft Dynamics 365 Business Central Assisted Setup
Most ERP systems require highly skilled and technical resources to set up. Watch to see how easy it is to use Business Central's assisted setup guides to configure certain scenarios and add features.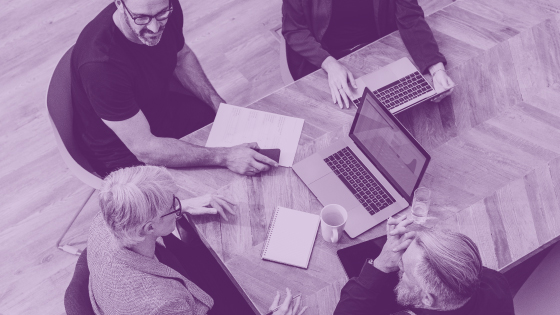 Whitepaper: Converting to Business Central in Microsoft Azure
Learn what you need to know if you've been thinking about migrating to Business Central from NAV, have outgrown your current accounting software, or are looking for a cloud-based ERP.
Whitepaper: Converting to Business Central in Microsoft Azure
Video: Entering Journals into Dynamics 365 Business Central
Join Sammy Pinkus, Senior Business Central consultant at Professional Advantage, and discover how to enter journals into your Business Central solution.
Video: Changing the work date in Dynamics 365 Business Central
Join Sammy Pinkus, Senior Business Central consultant at Professional Advantage, and discover how to change the work date in your Business Central solution.