Unlock limitless productivity with Microsoft 365
Conquer the chaos of scattered documents, communication gaps, and security concerns. Unlock limitless productivity, effortless collaboration, streamlined business processes, and protected organisational data—all in one seamless cloud-based solution with Microsoft 365.
Microsoft 365 is a bundle of services that combines the power of productivity tools from Office 365, the familiarity of using a Windows 10 operating system, and the security of Enterprise Mobility + Security, all in a cloud-based platform. It is the top cloud-based business productivity platform worldwide, providing organisations access to various suites of tools and services at a cost-effective, per user per month fee. 
Anytime, anywhere access to files, emails, and apps.
Real-time communication and collaboration.
Store, share, and access files securely in the cloud.
Built-in encryption, threat detection, and remote wipe.
Built-in data protection and disaster recovery.
Pay only for what you use and scale as needed.
Stay up to date with the latest features.
Simplified IT management.
Microsoft 365 is the leader in office productivity + security
Access these tools and services for productivity, communication, collaboration, low-code app development, workflow automation, security, and more.
Microsoft SharePoint
Content Management and Collaboration
Microsoft Teams
Teamwork Hub
Microsoft Exchange
Mailbox and Calendar
Azure Active Directory
Identity and Access Management
Microsoft Defender
Device, Data and App protection
Viva Engage
Enterprise Social Networking
Power Apps
Workflow and Process Automation
Power Automate
Workflow and Process Automation
Power BI
Self-Service Analytics and Dashboards
OneDrive for Business
Cloud storage & file sharing
Get Microsoft 365-ready with our consulting expertise
Microsoft 365's ecosystem can get confusing with various apps and services. But don't worry because we are here to help you make sense of it; to implement, deploy, and customise it for you; and assist with user adoption. We have the team, skills, years of field experience, and proven methodology to deliver these Microsoft 365 business solutions successfully:
Workflow Automation
Streamline and automate your manual forms and workflows by leveraging the power of low-code solutions such as Power Apps and Power Automate.
Learn more
Application Integration
Elevate your workflows by integrating your favourite apps within the Microsoft 365 ecosystem and experience streamlined tasks, synchronised data, and a unified workspace.
Learn more
Application Development
Harness the power of the low-code app development platform Power Apps to build web and mobile apps rapidly and tailored to your business' unique needs.
Learn more
Information Security
Fortify your security arsenal with Microsoft 365's built-in encryption, threat detection, and rock-solid safeguards to protect your business' sensitive data.
Learn more
Backup and Recovery
Safeguard against data loss and conquer disasters with ease. Embrace a safety net of resilience with solid backups and rapid recovery in Microsoft 365.
Take Modern Work to the Next Level
Already migrated to Microsoft 365 and now wondering what else you can do to take your modern work to the next level? We have compiled our tips and tricks and shared actionable steps in our free eBook.
Download your copy to learn how pro adopters of Microsoft 365 have done it successfully.
Uncover the tools to help you achieve your specific goals around simplifying communication, managing tasks, streamlining business processes, and securing your hybrid workplace.

Discover actionable steps and practical tips to maximise Microsoft 365's apps.

Learn how to map your journey to adopting Microsoft 365's full suite of productivity tools.
Download now
Reimagine Managed Services for your Microsoft 365 environment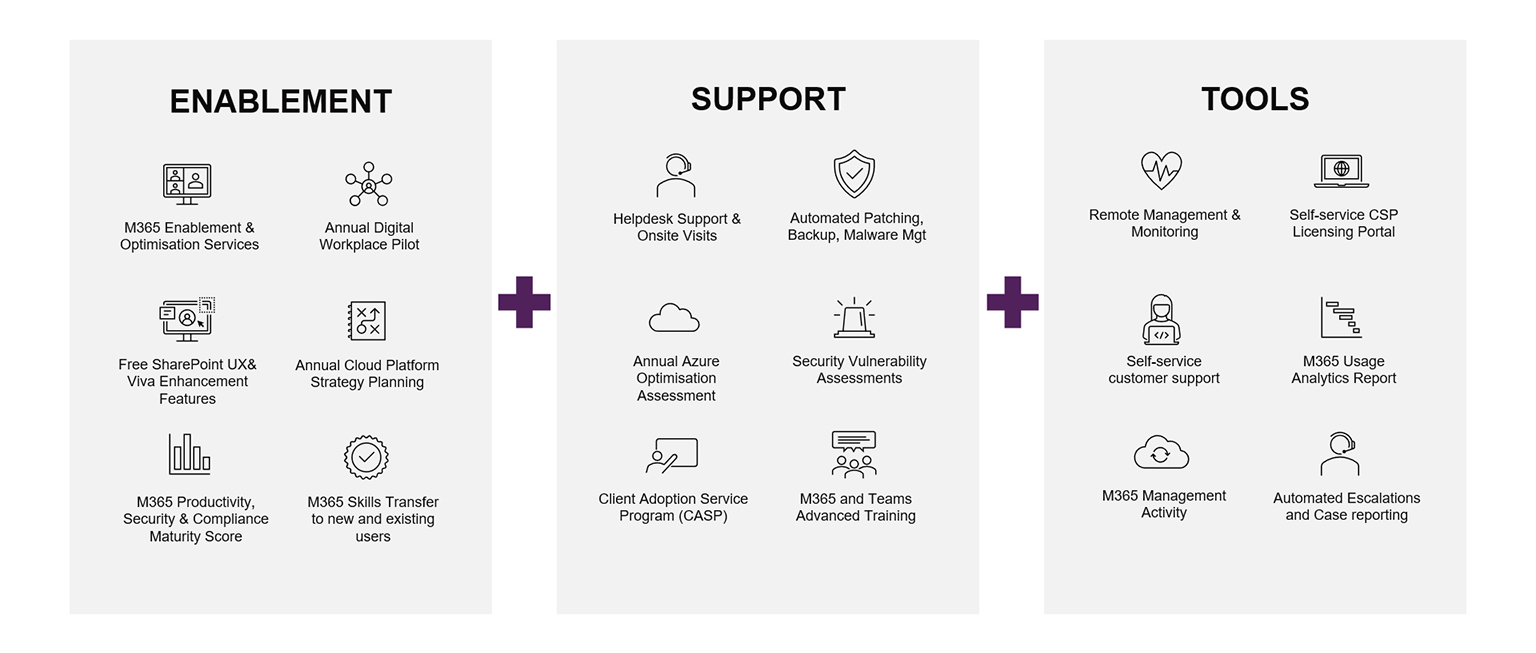 When your business relies on using Microsoft cloud-based platforms and hybrid workstyles to operate, you need an IT partner that can do more than just fix your network, servers, or desktops or support you on the basic Microsoft 365 capabilities.  
You need a Microsoft-focused Modern Managed Service Provider (MSP) that can not only help you maintain, secure, and manage your Microsoft 365 environment but can also help you achieve more from it. Working with a specialised Modern MSP like Professional Advantage means having an extension of your IT team with consultants and support engineers who bring leading and cutting-edge Microsoft skills to enable you to:
Optimise your communications.
Modernise your business processes.
Improve employee experience.
Better manage tasks and projects.
Contact us to learn how our Modern MSP can help your business accelerate its digital transformation, drive innovation, stay secure, and save on IT costs.
Microsoft 365 Innovators and Enablers in Sydney, Melbourne, Brisbane, and Perth
Fast facts about Professional Advantage and our Microsoft 365 practice:
Over 30 years of partnership with Microsoft, helping organisations achieve more with technology.
300 staff across 7 offices in Australia, United States, and United Kingdom.
Served over 100 Microsoft 365 clients in commercial and not-for-profit sectors.
90+ net promoter score and 9.7 years average client retention.
Uses PROSCI-based framework for its Microsoft 365 change management and adoption.
Modern MSP: We are a Microsoft-focused MSP that specialises on delivering a modern approach to managed services by combing enablement, support, and leading-edge tools to help your organisation achieve more.
Microsoft Cloud Solutions Partner: Professional Advantage is a Microsoft Solutions Partner for six Infrastructure designations:
Azure, Data and AI, Digital Innovation, Business Applications, Modern Work, and Security.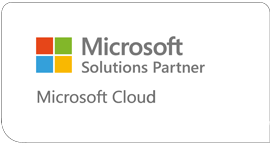 Proud to work with some of these Australian brands
Ready for Microsoft 365?
Complete the form below, or contact us on 1800 126 499 to speak to one of our experts today.
Highly recommended resources for you