Cloud Solution Provider (CSP) is Microsoft's modern approach to licensing that gives organisations greater flexibility on their subscriptions and better access to support for its cloud-based software and services. As a Tier 1 CSP reseller, Professional Advantage deals directly with Microsoft, unlike other partners.
Our Tier 1 Microsoft CSP status means we provide rapid technical and billing support along with guidance on the best way to manage, use, and buy your CSP licenses. Our clients also benefit from our unique ability to provide both software and services for Microsoft's 3 Clouds: Microsoft 365, Azure, and Dynamics 365.
Benefits of Microsoft CSP with Professional Advantage
30 years of IT service delivery experience; 4 local offices in Australia; Microsoft Cloud Solutions Partner; Tier 1 Microsoft CSP Partner. Not only that, we also add more value to your Microsoft software investments with these additional benefits:
Pay only for what you use
Get the flexibility to subscribe to additional seats when you need them and drop it when you don't. We will bill you based on the licenses you subscribe to each month.
Monthly invoicing
Say goodbye to credit card billing. We will send you your monthly invoice for your Microsoft 365 subscriptions or Azure consumption.
Local support
Get local technical, billing, or subscription support from Professional Advantage as your primary contact for your Microsoft subscription.
Better support experience
Provide better support experience for your users with our in-house Managed Services. Get end to end support, from your Microsoft CSP billing or technical concerns through to post-implementation support of the IT projects.
Manage your IT more easily
Consolidate your multiple Microsoft solutions providers for software and services into a single partner that understands your business' needs and can identify optimal subscription plans and use. Simplify your billing for efficient IT management.
3 Clouds, 1 Partner
Work with a single partner that has the technical knowledge and skill to help you truly maximise your software investments. We are in the unique position of not only being able to provide you with your Microsoft cloud subscription needs, but also the provisioning, implementation, security, support, and change management of your Microsoft 365, Dynamics 365, and Azure investments.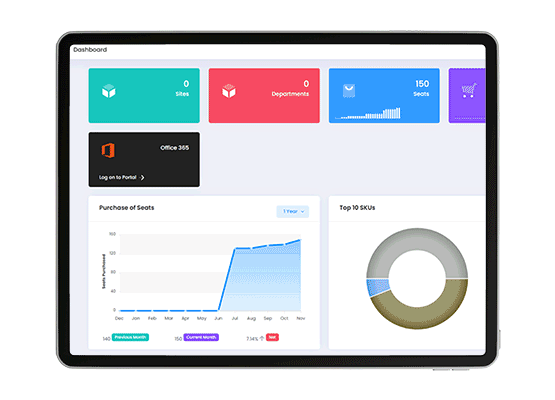 Achieve more with our Self-Service CSP Portal
Dedicated client portal for CSP transactions.

Add or remove subscriptions quickly and easily 24x7x365.

Shopping cart experience with a catalogue of extensive products for purchase.

View and assign licenses to users.

Single sign on.

Extract reports of current usage.
Microsoft CSP available at Professional Advantage
Let's talk!
Complete the form below, or contact us on 1800 126 499 to speak to one of our experts today.
Frequently Asked Questions
Why Microsoft CSP?
Microsoft CSP allows you the flexibility to choose monthly or annual billing. With monthly billing, you can choose to scale up or down depending on your business' demands, and you will be billed only for what you use. Read this blog to learn the reasons to purchase your Microsoft Cloud subscriptions from a CSP.
Who bills me on my subscription? Is it Microsoft or the CSP Partner?
Your CSP Partner such as Professional Advantage will bill you via a monthly invoice.
I have an existing CSP provider. Why should I consider Professional Advantage?
Compared to other CSPs, whose focus is more on just providing you with the software, Professional Advantage can take it further in these ways:
We can help you save and eliminate potential overlapping costs when dealing with separate software and services vendors.
We can consolidate your Microsoft vendors for its 3 clouds—Azure, Microsoft 365, and Dynamics 365—for a more efficient IT management.
We can help you maximise your software investments better by providing you with expert services on your migration, implementation, change management, and support.
We can provide a better end-user support experience with only one partner to contact for any license, technical, or billing issue, or project-related concerns.
Are there CSP options for certain industries?
Yes there is. There are CSP options for education, not-for-profit, and government for which you can get considerable benefits. Not-for-profit organisations can sign up in this link to take advantage of the special pricing. If your organisation is a qualified education user, you can check out the available licenses here.
To get more guidance on the right subscription for you, contact us at 1800 126 499 or email us at enquiries@pa.com.au.
Can I cancel my CSP anytime
Yes, you may cancel your CSP anytime, provided you give 30 days notice to your CSP partner.
Can I change my CSP partner from a different partner to Professional Advantage?
Yes, you may do so by kicking off the process and contacting your current partner about your desire to switch to Professional Advantage. Simply fill out the CSP Subscription Transfer Form to begin the process.
For Azure, visit this page for the step by step procedure.
For Microsoft 365, visit this page.
Featured Resources and Important Announcements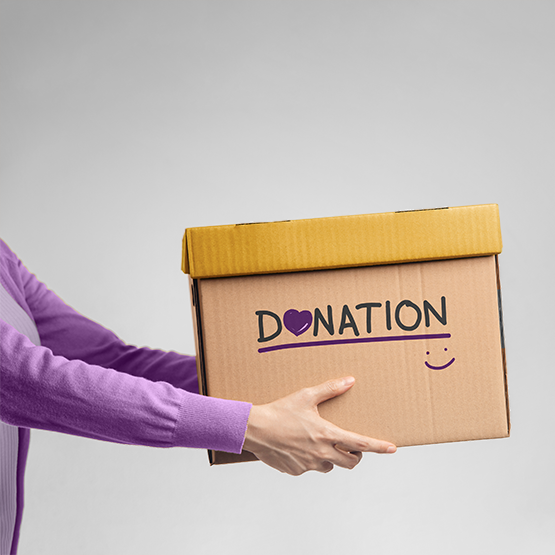 Nonprofit Microsoft 365 Plans price increase effective
September 2022
Beginning 1st September 2022, the updated not-for-profit pricing (USD) for the following products will be:
Office 365 E1: $2.50 (from $2)

Office 365 E3: $5.75 (from $4.50)

Office 365 E5: $15.20 (from $14)

Microsoft 365 Business Premium: $5.50 (from $5)

Microsoft 365 E3: $9 (from $8)
This change does not impact any of your current not-for-profit benefits and offers such as:
Free Power Apps for up to 10 seats (on the "per app" plan)

Free Dynamics 365 Sales Enterprise for up to 5 seats
Contact us
Did you find what you were looking for?
We'd love to help you learn more about Microsoft CSP.