Today's workplaces see many organisations turning to remote working and bring your own device (BYOD) so their people can stay productive no matter where they are. While it certainly presented opportunities, it also made it challenging for organisations to address IT security risks, data governance, and regulatory compliance. Many organisations must also contend with:
Inability to identify, assess, and mitigate security risks effectively.

Traditional security tools that are no longer sufficient in keeping a cybersafe digital workplace.

Lack of technical skills to detect, respond, and recover from a cybersecurity incident.

Increasing costs and difficulty managing complex IT security solutions.
Phishing, malware, and other cyber threats have become more sophisticated and harder to detect that an untrained eye can easily fall for them. With your users working remotely using unmanaged devices, the question now is, what do you need to protect and how can you effectively do so?
Protect identities, data, devices, and apps
There are four domains of security that every organisation should address. These are identities, data, devices, and apps which the security solutions within Microsoft 365 and Azure can help you manage. Microsoft uses machine learning, artificial intelligence, and user behaviour analytics so you can manage your:
1 | Identity and Access Management
Compromised identity is often the cause of most successful data breach or ransomware attack, which is why identity protection should be a crucial piece of your cybersecurity strategy. Protecting your user's identities and providing secure access to your apps starts with Azure Active Directory (Azure AD).
Azure AD enables a single and secured identity for your users, protecting it in real-time. It combines directory services, advanced identity governance, and application access management in a cloud-based platform enabling:
Single sign-on (SSO)

. Use the same username and password across all types of devices no matter if your users are using Android, iOS, Mac, or Windows.

Multi-factor authentication (MFA)

. Add an additional layer for verifying the user's identity by using MFA methods such as a phone call or SMS.

Conditional access

. Restrict access to your cloud apps based on conditions such as a user's location or type of authentication protocol being used.
Click below to learn more about how strong identity management can provide a foundation for Zero Trust security model.
Learn more
Protect your organisation against unauthorised access, use, recording, or destruction of information such as customer data, employee's personal or health records, your organisation's intellectual property, and more. Secure your sensitive data with Azure Information Protection (AIP).
Azure Information Protection is a cloud-based security solution from Microsoft that helps you to discover, classify, and protect documents and emails by applying sensitivity labels to your content. AIP provides advanced protection in three ways:
Label and classify documents and emails based on sensitivity.

Provide persistent protection to your data regardless of where it is stored or with whom it is shared.

It integrates with Office applications such as Word, Excel, PowerPoint, and Outlook so users can instantly label their sensitive files.
Watch this demo on how AIP protects data from Microsoft Teams in this video.
Defend your endpoints such as desktops, laptops, and mobile devices from malicious activity. Endpoint protection is more imperative than ever most especially with remote working and BYOD being the preferred and more prevalent workstyle.
Protect the devices that access your corporate data regardless if your users are accessing it in the office or at home with Microsoft Defender for Endpoint.
Microsoft Defender for Endpoint is a comprehensive cloud-powered endpoint security solution that provides cross-platform support so you can protect your Windows, Linux, Mac, iOS, and Android devices. It helps to discover vulnerabilities and misconfigurations, block sophisticated threats and malware, and automate investigation and remediation
Watch a quick demo on how Microsoft Defender for Endpoint works in this video.
When your users don't have the tools to help them do their jobs a lot easier, they may resort to shadow IT or the use of apps, services, or devices not explicitly approved by your IT. When this happens, your organisation can potentially lose sensitive data, face compliance risks, or unknowingly expand your attack surface.
Guard against shadow IT and more with Defender for Cloud Apps.
Microsoft Defender for Cloud Apps (formerly Cloud App Security) is a Cloud Access Security Broker (CASB) solution that has native integration with other Microsoft apps. It helps you to discover and control shadow IT, protect against cyber threats and anomalies, and protect sensitive information anywhere in the cloud.
Learn how Microsoft Defender for Cloud Apps works in this short demo.
Close your cybersecurity gaps
Tying all these solutions to a solid cybersecurity strategy can be overwhelming. But Microsoft 365 partners like Professional Advantage can help you simplify closing your cybersecurity gaps by assessing and analysing your current state, providing a solution roadmap, and combining it with industry risk mitigation framework with Microsoft's security solutions. Choose your path below.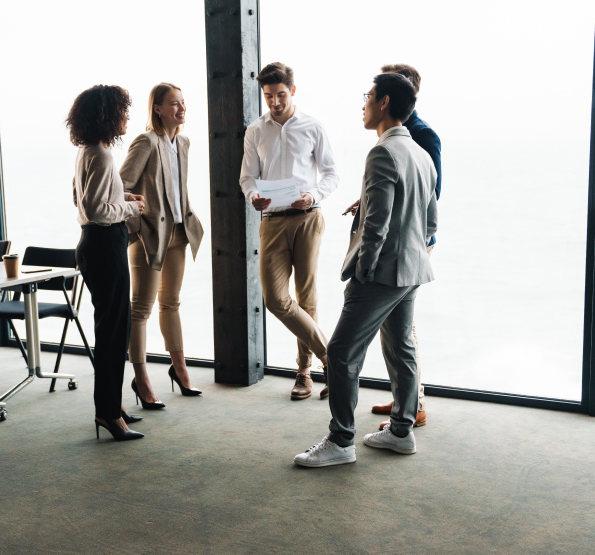 1 | Secure Remote Work Assessment
Did you roll out remote working during the pandemic without a tight security plan in place? That's mostly the case for our clients before we came into the picture. Most organisations are not aware of the security solutions already available in Microsoft 365 and how they can use it to their advantage.
Our complimentary 1-day Secure Remote Work Workshop will help you to understand how to empower a secure remote team by using Microsoft 365's solutions for simplified identity and access management, threat protection, and cloud security.
Discover what it means for your organisation by clicking below.
Learn more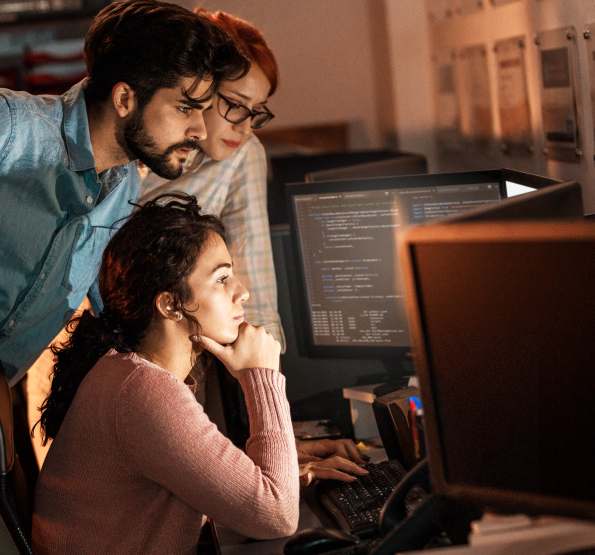 2 | Cybersecurity Implementation and Deployment
Do you know your weakest links? Is your current cybersecurity strategy at par with industry best practices recommended by the Australian Signals Directorate (ASD) or National Institute of Standards and Technology (NIST)?
If you can't confidently respond to these questions, then you should take a closer look at how to mitigate your cybersecurity risks in these ways:
Essential Eight Risk Assessment. Essential Eight is the baseline recommended risk mitigation strategies by the ASD. When implemented properly, it can make it harder for cyber attackers to compromise your IT systems. Assess your organisation's current cybersecurity strategy and how it compares against this framework with our Essential Eight risk assessment service.


Microsoft 365 Baseline Security. Essential Eight provides the framework but you need tools to implement them and security experts to combine the framework and tools together. That's where your existing Microsoft 365 license and Professional Advantage come in. Our Microsoft 365 Baseline Security can help you identify your threat and risk points and develop and implement a plan specific to your organisation's security and compliance needs.


Information Security & Systems Review (ISSR). Our ISSR is an in-depth and comprehensive assessment of your IT environment that follows a security framework with a prioritised roadmap of mitigation strategies and associated tools. The process will take you through asset discovery and classification, threat analysis, vulnerability identification, control analysis, risk determination and control roadmap.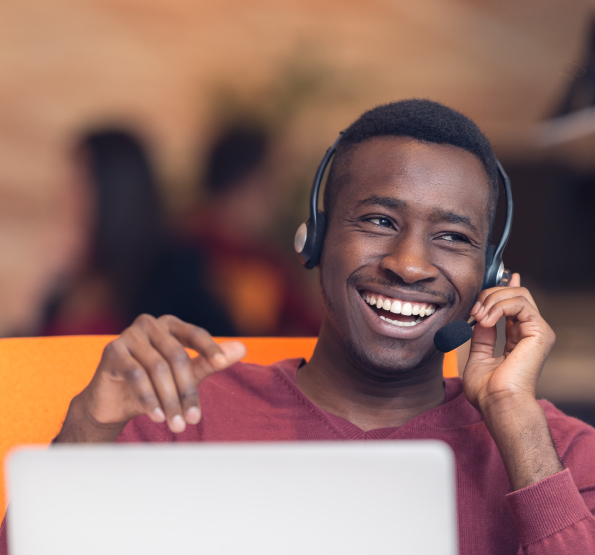 3 | Managed Security Services
Don't have the tools or skills to proactively manage incidents, nor do you have the right support structure in place if a cybersecurity incident happens?
Close this gap by counting on a reliable Managed Security Services Provider such as Professional Advantage.
Our top-rated, experienced local helpdesk personnel using advanced monitoring tools for intrusion detection, risk intelligence, and cybersecurity incident response can complement your IT team in keeping your business safe from cyberthreats. We have security and support engineers based in Sydney and Melbourne who can monitor your managed systems and where possible, resolve issues before users are affected.
Explore the various ways we can provide Managed Security Services by clicking below.
Learn more
"[Professional Advantage] provided us with exceptional service. They were able to very quickly identify the trojans within our network, working with us collaboratively and with a real sense of urgency to formulate a restoration plan which they managed meticulously through to the end. They were also very proactive in thinking outside the square to implement fixes to successfully restore backups which were potentially otherwise unrecoverable. I have no hesitation in recommending Professional Advantage."
General Manager, Not-for-Profit Organisation
Count on us for your cybersecurity defence
Our combined knowledge in Microsoft 365 and Azure migration and security, along with the recommended strategies by the Australian Signals Directorate (ASD) and the National Institute of Standards and Technology (NIST), are key to what makes us a trusted security partner.
We have a team of dedicated IT security professionals with years of experience in assessing cybersecurity risks, implementing security solutions, and diffusing and responding to security incidents. Being a multi-competency Microsoft Gold partner and Tier 1 CSP, we can help you get better value from your Microsoft software investment with our deep understanding of the licensing structure and how you can maximise it to your advantage.
Improve your security posture
Complete the form below, or contact us on 1800 126 499 to speak to one of our experts today.
Are you a not-for-profit?
Not-for-profits have been steadily the target of cyberattacks over the years because your organisation safekeeps sensitive donor and volunteer data. Sadly, because of constraints around time, budgets, and technical know-how, many not-for-profits are not fully equipped to protect its digital assets against advanced and persistent cyber threats.
Keep your not-for-profit's digital assets secure against cyberattacks with Microsoft 365. Learn how by clicking below.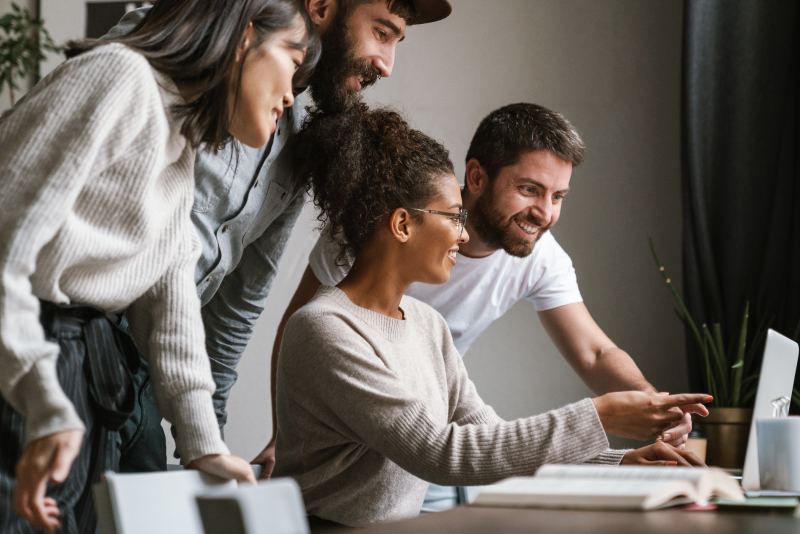 Recommended resources for you
FAQ
Below are our top frequently asked questions about Microsoft Security, but you can find the complete list here.
Does Microsoft 365 include security?
How can you tell if an email is phishing?
Here are some of our pointers on how to spot a phishing email.
Unusual, urgent request.

Suspicious links or attachments.

Dubious sender.

Badly written email.



Read our pointers in more detail with specific examples on how a phishing email looks like as well as what to do when you encounter one in this blog.
Alternatively, you may call us at 1800 126 499 or email us at enquiries@pa.com.au if you need assistance with a cybersecurity incident.
Why is Application Whitelisting important?
Application Whitelisting focuses on going through a process of creating a list of applications required by the business, based on various user roles and activities, which effectively means that any unapproved applications (which includes malicious code that may have found its way into your environment) not part of the Whitelist will not work. It is part of the Essential Eight risk mitigation strategy by the Australian Signals Directorate.

Application Whitelisting is important for these reasons:
It allows only trusted apps to run.

It protects against zero-day attack.

It reduces overall IT TCO due to the lesser effort required by IT to fix security issues.
We discussed in more detail why Application Whitelisting is essential for every business in this blog.
Other helpful links you might be interested in