It is easy to become disoriented when it comes to Business Intelligence (BI) software. The essential challenge lies in making the right decision when it comes to your choice of system. Any investment in a BI solution is a significant one, and the consequences if it all falls down can be dire to a business.
Converting raw data into valuable information is what BI is all about. A well-chosen BI system will expose your organisation to a new world of opportunities and improvements. You will gain powerful new insights into your business operations which will quickly translate into improved decision-making, an enhanced ability to respond to challenges, and a boost to your bottom-line.
---
How a business intelligence solution will help you
Make sense of large quantities of data, empowering users to identify trends and draw meaningful conclusions, leading to better, more timely, decision making.
Multiple data sources can be consolidated and linked so that you can gain a deeper and more relevant understanding of your business.
Powerful dashboards and visualisations assist with interpretation by presenting your data in appealing and understandable ways.
---
How a business intelligence solution will help you
Considering Business Intelligence Solution?
Complete the form below, or contact us on 1800 126 499 to speak to one of our experts today.
Why choose Professional Advantage?
At Professional Advantage we work alongside our client to determine which BI solution is best-suited to their business. Our range of solutions incorporate such tools as dashboards, analytics, business analysis and plenty more. Our aim is to empower your system users with applications that drive your business forward with features that meet your functionality, flexibility, ease-of-use, security and reliability requirements.
We bring more than 30 years of industry and technical expertise to our IT projects backed by our growing team of certified and experienced developers, architects, project managers, and change managers. Our growing list of verifiable projects and client references speak of our track record and the quality of our engagement and project delivery.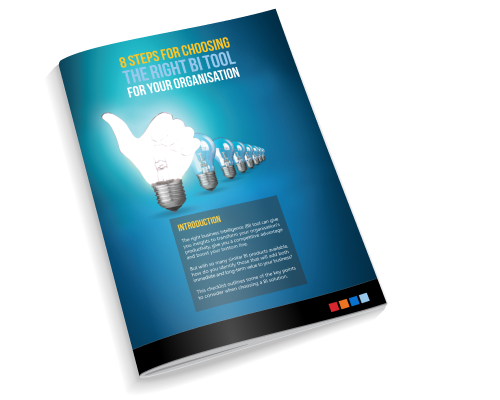 8 steps for choosing the right BI tool for your organisation
The right business intelligence (BI) tool can give you insights to transform your organisation's productivity, give you a competitive advantage and boost your bottom line.
Download checklist guide now