"The Professional Advantage team were the reason we were able to deliver a successful project and I would have no hesitation in working with them again or recommending them to others."
Melbourne Racing Club
When it comes to the deployment, maintenance, and support of Microsoft SharePoint, Professional Advantage is ahead of the curve. For over three decades, we have been delivering feature‑rich SharePoint solutions for our Melbourne‑based clients. Whether your organisation is in the government, commercial, or not‑for‑profit sector, we can tailor a SharePoint solution that addresses your specific requirements. Our team of SharePoint consultants are the best in the business, with expertise and experience that is second to none.
Need help with SharePoint?
Are you exploring SharePoint for the first time or already have an existing SharePoint environment in need of an upgrade or custom solution? No matter where you are in your journey, we can help you gain the maximum return on your SharePoint investment. Our approach is to work alongside you to assess your requirements and roll out a SharePoint solution that will comprehensively and cost‑effectively meet your immediate and future needs. You can expect increased efficiency, enhanced collaboration, streamlined business processes, and boosted productivity as part of the benefits of implementing SharePoint with Professional Advantage.
Our experts can analyse your needs and help you to design the best possible SharePoint solution for your company spanning across:
Trusted SharePoint partner in Melbourne
Our competitive edge is the strength of our workforce. Unlike smaller SharePoint consulting businesses, we have expertise across a range of disciplines that, collectively, are essential to the success of any SharePoint installation. Our teams of consultants include SharePoint architects, business analysts, system developers, support (help desk) professionals, and graphic designers. They are the reason for these achievements:
9.7
Years Average Client Retention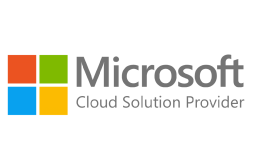 Speak to our SharePoint Experts
Complete the form below, or contact us on 1800 126 499 to speak to one of our experts today.
Recommended SharePoint resources for you
You may also read our latest insights on our Blog page or watch our latest videos on our YouTube channel.
Can we help you with something else?