"One of the best IT project rollouts I've been involved with."
CIO, TEEG
An Australian Gold Certified SharePoint consulting partner, we design Microsoft SharePoint Intranets for organisations in Sydney, Melbourne, Brisbane, and Perth, improving the way their business communicates, collaborates, and shares information.
Headquartered in Sydney, we have an incredibly skilled and talented SharePoint team who are specialists in the deployment, configuration, integration with other systems, and custom solution development, be it for SharePoint on-premises or in the cloud.
Our experts can analyse your needs and help you to design the best possible SharePoint solution for your company spanning across:
SharePoint partner of choice in Sydney
In contrast to the smaller SharePoint providers staffed by 'jack-of-all-trades' consultants, Professional Advantage is all about strength in numbers, experience, and expertise. Our Sydney team of SharePoint architects, system developers, business analysts, graphic designers, and support professionals collectively and individually provide a skill set and a passion for SharePoint that is second to none. They are the reason why we have an excellent track record in the IT industry:
9.7
Years Average Client Retention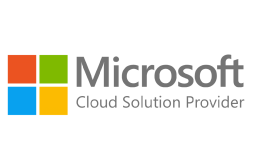 Passionate about working closely and collaboratively with our clients, we ensure that we provide a SharePoint solution that helps you to achieve your desired business outcomes. We are proud to be the trusted SharePoint advisor of some of these small to large organisations based in Sydney:
See how these featured organisations have benefited from our SharePoint expertise
ADCO Constructions improved internal communications, enabled certification compliance, and more with Microsoft SharePoint.
Red Eye Constructions & Interiors transform digitally with SharePoint, improving field productivity and team collaboration.
Speak to our SharePoint Experts
Complete the form below, or contact us on 1800 126 499 to speak to one of our experts today.
Recommended SharePoint resources for you
You may also read our latest insights on our Blog page or watch our latest videos on our YouTube channel.
Can we help you with something else?