What is the minimum requirement for securing my Office 365 environment?
First of all, you need to assess how secured your environment is by checking your Microsoft Secure Score and taking necessary steps to improve it. You also need to turn on data loss prevention (DLP) and multi-factor authentication (MFA) when you deploy Office 365.
We can guide you with the right combination of tools to help you protect your Office 365 environment. Visit this page to learn more.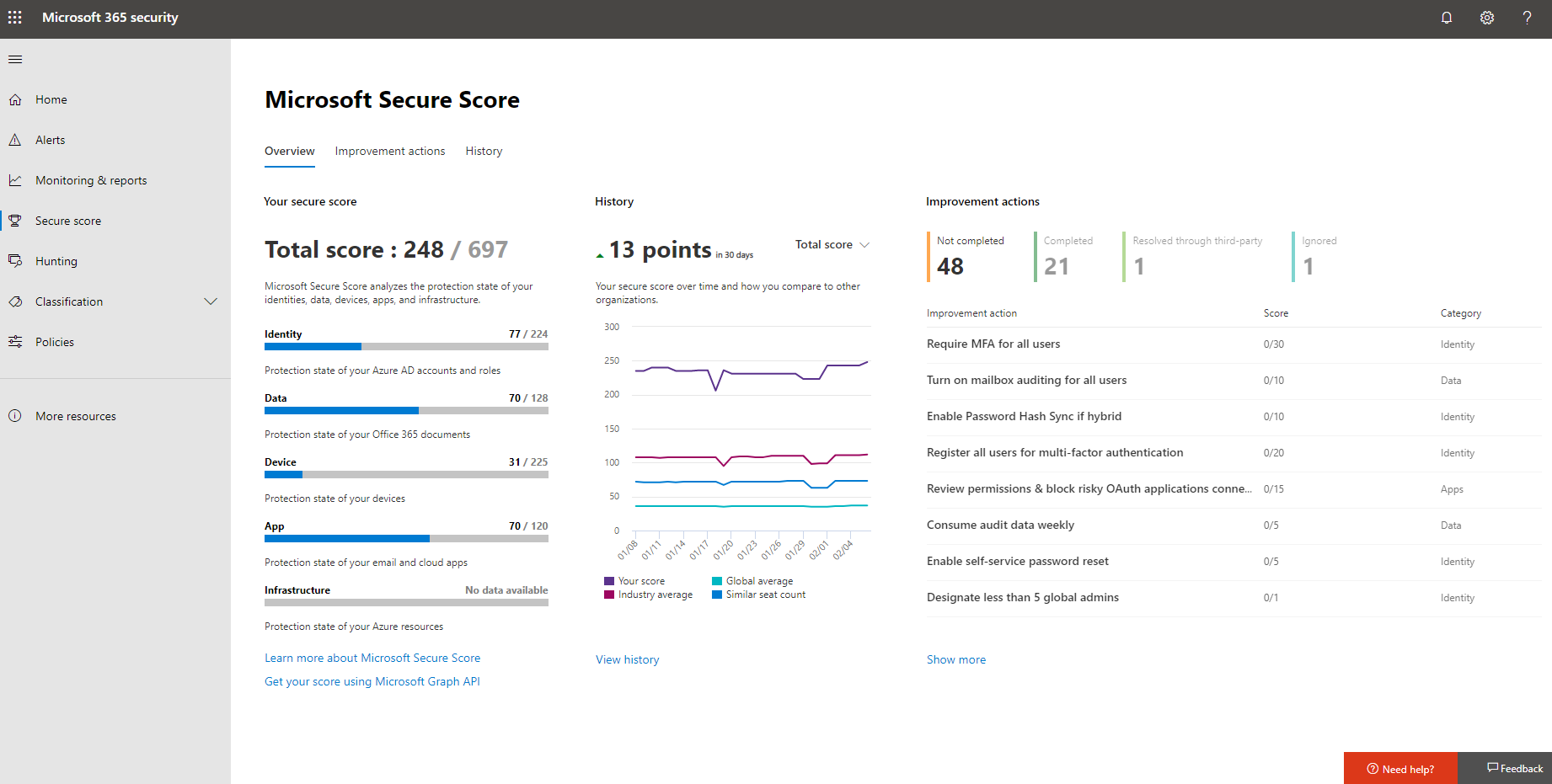 Source: Microsoft