In a 2020 Cyber Security for Small Business Report by the Australian Cyber Security Centre, its key findings revealed:
Of the respondents experienced a cyber security incident.
rated cyber security as 'important to very important', but spent less that $500 on cyber security per year.
SMBs that outsourced IT security believe they are better protected that they really are.
A complacent cyber security strategy is costly.
Many small to mid-size organisations underestimate the risks and impacts of a cyber security incident. Brand reputation, financial loss, data loss, and customer retention are just some of the things that are at stake, which is why a foundational cyber security strategy should be part of every organisation's IT plan.
Mitigate your risks with Essential Eight.
Essential Eight is a cost-effective, cyber security, risk mitigation strategy recommended by the Australian Signals Directorate (ASD). It mitigates common cybersecurity risks such as phishing or malware and limits the extent of incidents when they happen. Essential Eight covers:
Application Whitelisting
Allow only trusted and approved applications to run on your network. This prevents execution of malicious programs from automatically running by having a set of pre-approved apps.
Application Patching
Determine patching procedures and levels for popular web browsers, Microsoft Office, Oracle Java, and PDF viewers. This helps mitigate vulnerabilities on apps that need patching.
Operating System Patching
Determine existing patching systems, patching schedules, and server/workstation patching compliance. This should allow you to mitigate vulnerabilities on operating systems that need patching.
Restrictions of Administrative Privileges
Review admin privileges on specific IT systems and provide necessary permissions only for those who need them.
Configuration of Office Macros
Review office macros and current policies to prevent untrusted macros with malware from automatically running.
User Application Hardening
Ensure that unauthorised applications such as Adobe Flash Player or Java applets will not be utilised in browsers that have been known to deliver malware.
Multi-factor Authentication
Use a second factor such as a physical token or mobile device to make it more difficult for cybercriminals to access your systems, even when the password has been breached.
Review Backups
Ensure regular backups of data so you can get it back in case you suffer a cyber-attack. Determine RTO/RPO, retention period, online/offline backups, offsite storage location, and test restoration schedule.
Do you know your weakest links?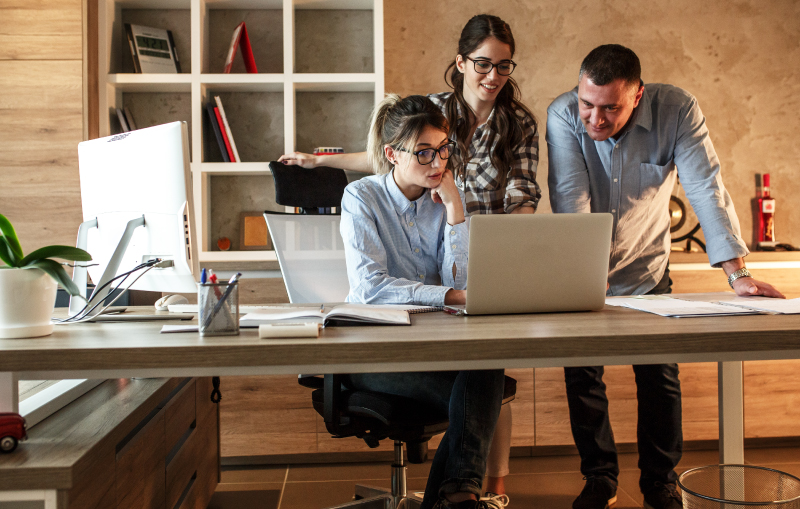 It's quite common for organisations not to know where to begin when assessing their IT environment for security risks.

Using Essential Eight, Professional Advantage can help you to identify your vulnerabilities, and prioritise the more pressing gaps to address.
Our risk assessment based on Essential Eight will help you to:

• Gain a clear understanding of your vulnerabilities and risks.
• Discover and address the security gaps and overlaps, if any.
• Improve your security posture using industry best practices.
• Get better use of your existing Microsoft software investments.
Assess your cyber security risks.
Complete the form below, or contact us on 1800 126 499 to speak to one of our experts today.
Adopt Essential Eight using Microsoft's technologies.
Essential Eight already provides you with the framework and practices to help you keep your digital workplace secure. However, you also need the tools to help you put these practices into action, and the knowledge to utilise the tools you may already have with your existing Microsoft software investments. Download this eBook to learn how you can leverage Microsoft's technologies to help you adopt the strategies recommended in Essential Eight.
Download eBook
Explore more of our security services.
Recommended resources for you.
Related content that you might be interested in.