Are your staff working remotely but need access to
specialised workloads using low-end PCs?
Do you find it a challenge managing different deployment types across various devices and apps? Are you looking for ways to reduce management and deployment costs for Windows Server?

Virtualising your desktops and apps is the answer.

Azure Virtual Desktop (formerly Windows Virtual Desktop) is a comprehensive cloud-based desktop and application virtualisation platform that provides the best virtual Windows and Office experience, delivered on Azure.
Download Solution Brief
Benefit from modern, secure virtual desktops.
Simplified desktop management.
Keep an eye on fewer machines with AVD running in the cloud. Manage cloud operations from a single platform to streamline your IT maintenance.
Enable flexible remote working.
Meet the demand for flexible remote working and provide rich desktop experience on Teams, Office, and even your resource-demanding legacy applications.
Keep your business data secure.
Benefit from AVD's built-in security. Enforce data protection with AVD separating your OS, data, and apps from your employee's local hardware.
Lower IT costs.
Reduce your IT spend by leveraging eligible Microsoft 365 license to get access to Windows 10 Enterprise or Windows 7 Enterprise desktops.
Learn how Azure Virtual Desktop empowers a Hybrid Workplace
Watch this on-demand webinar to:
Learn the various desktop and app virtualisation solutions (such as RDS, AVD, and Windows 365) and their comparison.
Understand the different use cases where virtualisation could address the needs of your hybrid workplace.
Discover how to access Azure Virtual Desktop with your qualified Microsoft 365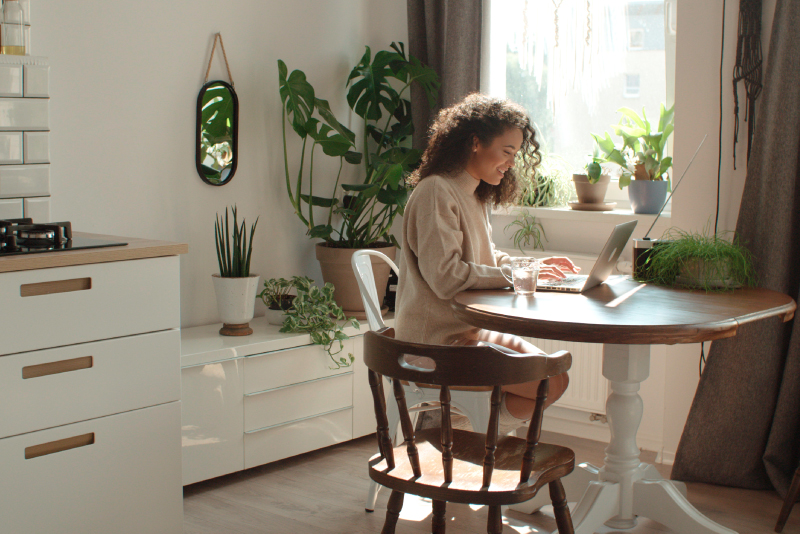 Explore modernising your RDS today!
Did you know that you can leverage your Microsoft 365 Business Premium or Enterprise E3 and E5 subscription for secure remote access with Azure Virtual Desktop? You will have access to Windows 10 Enterprise and Windows 7 Enterprise desktops at no additional cost with an eligible Microsoft 365 subscription.

If you still have RDS environments but you are already using Microsoft 365, then you may want to explore transitioning to Azure Virtual Desktop to simplify your desktop management and lower your IT costs.

Explore how to transition your virtual desktops to AVD by signing up for your complimentary 1-day Azure Virtual Desktop Workshop. Reserve your spot below.
Learn more
Work with our qualified Azure consulting team.
We pride ourselves on our ability to provide our clients with better value from their Microsoft software investments. Not only are we a Microsoft Gold Partner for Cloud Platform, but we are also a Tier 1 CSP Partner – a unique position that means we can provide you with the complete software, services, and support on Microsoft technologies. We are pleased to also be one of Microsoft's Top Gun Partners for Intelligent Cloud.
Delivering IT solutions for more than 30 years, we are trusted by organisations across Australia for their Azure consulting and licensing needs.
"I would rate Professional Advantage 10 out of 10 for their responsiveness, the trusted relationship, and the maturity of their responses."
Karen Fairbrass, IT Manager,
Wine Australia
Get started with Azure Virtual Desktop
Complete the form below, or contact us on 1800 126 499 to speak to one of our experts today.
FAQs
Here are the top frequently asked questions about Azure Virtual Desktop. View the full list here. 
What is Azure Virtual Desktop?
Azure Virtual Desktop is a comprehensive desktop and app virtualisation service running in the cloud. It is the only service that delivers simplified management, multi-session Windows 10 optimisation for Office 365 ProPlus, and support for Remote Desktop Services (RDS) environments.
With Azure Virtual Desktop, you can deploy and scale your Windows desktops and apps on Azure in minutes, with built-in security and compliance. 
Learn more about Azure Virtual Desktop, why it matters, if it's right for you, and how your business can take advantage of it in this cheat sheet. 
What are the key benefits of Azure Virtual Desktop?
Multi-session Windows 10 that delivers the cost advantages of server-based virtualisation.
The best service to virtualise Office 365 ProPlus running in multi-user virtual scenarios.
The only service to provide Windows 7 virtual desktop with free Extended Security Updates, giving you more options to support legacy applications while you transition to Windows 10.
Bring your existing Remote Desktop Services (RDS) and Windows Server desktops and apps.
Manage Windows 10, Windows Server, and Windows 7 desktops and apps all with a unified management experience on Azure.
Seamlessly virtualise both desktops and apps.
A summarised version of the benefits of Azure Virtual Desktop is available in this downloadable infographic. 
What is the new Windows 10 multi-session?
Azure Virtual Desktop enables the capability of Windows 10 Enterprise multi-session available only in Azure. This allows full fidelity access to a Windows 10 experience—including the user experience, Office ProPlus support, Microsoft Edge, Cortona, per user search index, and access to the Microsoft store—whilst taking advantage of the cost efficiency of shared compute resources previously only available with server-based virtualisation.
What are the key differences between AVD versus RDS?
There are many differences between Azure Virtual Desktop (AVD) and Remote Desktop Services (RDS) and the four important ones are:
Control plane. The access controls, or things like authentication, authorisation, encryption, resource allocation, happen in the RD Gateway or the connection broker in an RDS deployment. They need to be hosted on some sort of server. However, in an AVD scenario, the control plane is provided by Azure PaaS.
Session host. In RDS, Windows Server desktop version is the actual host session provided to the end users. In AVD, the session can either be Windows Server desktop or Windows 10 session depending on what configuration you choose. This kind of flexibility in AVD is very useful to give your users the same desktop experience that they are used to on their own home or corporate PC.
Auto scaling. This really doesn't exist natively in RDS but it can be achieved via comprehensive scripting. In an AVD environment, resources automatically scale up and down on demand. If more users come in and the server struggles with the resources, AVD automatically puts more service at the back end and can shut down afterwards when users log off. This feature significantly reduces the ongoing cost of AVD hosting.
Office 365 app integration. OneDrive, Teams, Microsoft Office and other Office 365 apps integrates from the beginning with AVD whereas in RDS, you have to achieve that by means of software installations such as FSLogix, containers, and etc.
Got more questions about Azure Virtual Desktop? Please contact us at 1800 126 499 or email us at enquiries@pa.com.au.
Can we help you with something else?
Recommended resources for you