Throughout the month of August, Professional Advantage were pleased to host Tammy Bower of PaperSave for our Paperless Microsoft Dynamics GP with PaperSave – Launch Event.
Travelling all the way from America, Tammy spent time at our offices in Melbourne, Sydney and Brisbane hosting this extremely well received client seminar.
Having never visited Australia before, she also took time to explore the cities and visit some classic Australian tourist spots!
Each seminar lasted an hour and was extremely well attended by our Microsoft Dynamics GP clients. Feedback was immensely positive, with some attendees even recording video testimonials with their thoughts on PaperSave after the event. 
The photograph shows Tammy and the host of the events, our very own Michael Foertsch, after the Sydney event.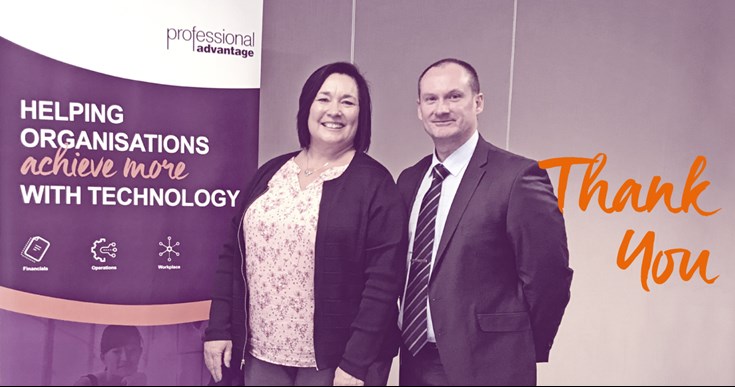 Following the success of the event series, we also completed a webinar with Tammy to exhibit some of the benefits and features of PaperSave to those who were unable to attend the seminar, or as a refresher for those who did. This can be viewed on the Professional Advantage YouTube channel here. 
To learn more about PaperSave and how it integrated with Dynamics GP, visit our PaperSave product page.