Professional Advantage have had the pleasure of working with Spirits Platform since 2015 when they chose to implement the BI solution of Board Software with us. This implementation was a decision taken by the organisation under the advisement of their Director David Moore, who has implemented Board and seen the benefits of the solution in a previous company. 
After a successful implementation, Spirits Platform quickly began to experience the benefits of the software, and subsequently worked with PA on a written case study that outlined their need, the specifics of the solution, and the benefits. This written case study can be found here. 
David then went on to produce a video case study with our marketing team that outlined how implementing Board software has grown Spirits Platform into an agile competitor within the liquor market.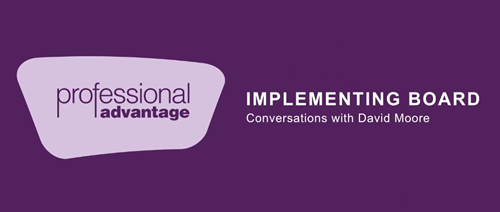 David Moore also completed a video series discussing his experience with implementing Board to give potential users a clearer understanding of what is involved and the benefits they can expect to experience. This comprises the videos:
Implementing Board software the first time.
Implementing Board software the second time.
Lessons from the selection process and why Board software stood out.
The benefits and impact that Board software delivered.
Board software's impact on cross supply chain collaboration.
The importance of the cloud and why I would recommend Board software.
It is wonderful to see the work that Spirits Platform has done with the aid of Board, the work they will do, and to be able to share this journey with David.