Keeping track of inventory levels can help reduce the costs of holding too much inventory, whilst at the same time maximising customer service levels (e.g., DIFOT). Business Central's stocktake process is easy, adaptable, and helps keep your stock levels accurate, leading to increased customer satisfaction.
In this webinar, we discuss the key aspects in your physical inventories including:
How allowing for multiple counts will increase your stock count accuracy and quickly target anomalies.

Keeping track of what has and has not been counted.

How posted Physical Inventories allow you to view historical stocktake results in a single view.

Flagging each count as "Finished" and allowing it to be re-opened so you can control the stocktake for better efficiency.
This webinar is intended for all Dynamics 365 Business Central users.
Complete this form
to watch the webinar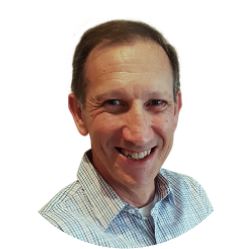 Presented by
Sammy Pinkus


Senior Business Central Consultant
Sammy has been solving business problems for over 35 years through innovative thinking, consultation, and software development. He was one of the first Australians to be trained in Dynamics NAV more than two decades ago, working with NAV/Business Central ever since, and has been appointed by Microsoft to be Australia's 'Lead Microsoft Certified Trainer' in Dynamics. He has implemented and supported NAV/Business Central sites internationally, and across industries including travel, warehousing/distribution, importing, and not-for-profits.