Supply Chain managers are under constant pressure to do better. Pressure to deliver on time, maintain cost efficiency, all whilst providing outstanding customer service.

That can be a tall order to fill considering the uncertainties of the ever-changing global business landscape and the many internal complexities of business silos.

Fortunately, technology can alleviate these complexities!
In this webinar, we will show you how Board technology combines Business Intelligence, Planning, and Analytics capabilities in one tool to achieve leaner supply chain operations and to drive efficiencies.
Key Takeaways:
How to use predictive analytics to optimise the balance between demand and supply.

How to utilise 'what if' scenario planning to prepare for contingencies.

Integrate business functions such as sales, marketing, logistics and warehousing for end-to-end planning.

Align sales forecasts and demand planning with supplier fulfilment and lead times in a single vision and source of truth.
Adopting technology to support the Supply Chain management process can contribute to:
Improving demand and forecasting accuracy.

Abolishing siloed business functions with a cross-functional solution.

Connecting the entire supply chain.

Reducing the complexities of multiple spreadsheets into a consolidated model.
Complete this form to watch the webinar now
Don't miss out on this opportunity to learn more about this game-changing and innovative solution. Join Alberto Fiocca and Chris Catto for this 45-minute workshop, where they share best practices and use cases you can borrow and apply to transform your supply chain process.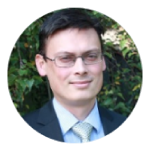 Chris Catto
Chris is a Solutions Lead at Professional Advantage. His career spans over 20 years and includes various senior financial and management reporting roles for industry-leading organisations. He has a passion and proven experience in managing and improving software applications, cash flow, team performance, budgeting, forecasting, executive management reporting, and product development.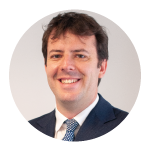 Alberto Fiocca
Alberto is a Business Intelligence consultant specialising in Planning, Corporate Performance Management, and Solution Design and Implementation. He brings years of IT experience supporting clients on their path to transformational improvement.
Don't miss your opportunity to gain a competitive advantage!