Are the following initiatives part of your 2020 Planning & Reporting improvement plan?
Agile scenario analysis in budget planning.

Alignment of operational drivers with budget plans.

Forecasting derived from latest sales data and operational trends.

Leverage graphically rich interactive representation of key business
metrics in decision making.
Automate report preparation from disparate systems in
"One Source of Truth".

Reduce the hours required in preparing reports. 

Increase the delta on analysis and advice from the finance team.
As part of our Rethinking Corporate Performance Management in 2020 and Beyond webinar series, we explore and demonstrate how agile scenario analysis can accentuate business insights and enhance decision-making.
Watch this on-demand webinar to learn about the tools and techniques of Scenario Analysis in Strategic Planning.


Scenario Analysis in Strategic Planning

Key takeaways:
Gain knowledge of latest scenario planning techniques.

Apply scenario analysis in budget planning decisions.

Learn how to apply LEAN accounting principles in your budget planning.

Enhance your understanding of evolving finance management technology and practices.

Improve the finance teams internal consulting techniques.
Complete this form to
watch the webinar now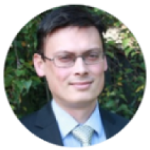 Chris Catto
Chris is a Solutions Lead at Professional Advantage. His career spans over 20 years and includes various senior financial and management reporting roles for industry leading organisations. He has a passion and proven experience in managing and improving software applications, cash flow, team performance, budgeting, forecasting, executive management reporting, and product development.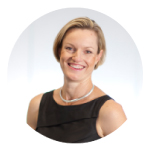 Rebecca Gatehouse
Rebecca is dedicated to helping organisations improve via the application of technology. With an understanding of their organisation, roadmap of improvements, and target business outcomes, Rebecca advises on best approach and technologies that will deliver outcomes. Rebecca has over 12 years of experience working with customers to find, and get the most out of, the best technology to support their business.
Don't miss your opportunity to gain a competitive advantage!