Professional Advantage is proud to be exhibitors at the Australasian Hospitality and Gaming Expo 2016 this year on 2 -3 March at the Brisbane Convention & Exhibition Centre. This is a great opportunity for the hospitality and gaming industry to share their knowledge and experiences.
Rebecca Gatehouse and Robert Mete are always keen to speak with you at events such as this, so if you are attending the expo, take a moment to say hello at stand 199.
Read more about the Australasian Hospitality and Gaming Expo 2016 here.
Upcoming Events
Microsoft Dynamics 365 for Sales
Tuesday, 4 April 2017
Attend this webinar and discover how Dynamics 365 for Sales works seamlessly with other Microsoft solutions to help increase your sales team's productivity and results . Register now!
Click here to register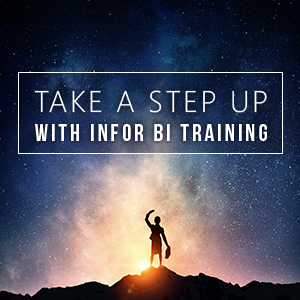 Take a step up with Infor BI training
Wednesday, 5 April 2017
Attend our 2-day training course to be competent with Infor BI Reporting. Register now!
Click here to register