Philip de Harcourt, one of Professional Advantage's lead consultants, will be part of a panel discussion at this year's Institute of Chartered Accountants of Australia's Accounting Conference, being held in Sydney on 7 April. The topic of the panel is creating a knowledge-centric finance team to become change agents. Philip is particularly passionate about transforming the finance team into key players in your organisation rather than 'scorekeepers'.
Philip is always keen to speak with clients at events such as this, so if you see him at the conference, do introduce yourself.
Upcoming Events
Microsoft Dynamics 365 for Sales
Tuesday, 4 April 2017
Attend this webinar and discover how Dynamics 365 for Sales works seamlessly with other Microsoft solutions to help increase your sales team's productivity and results . Register now!
Click here to register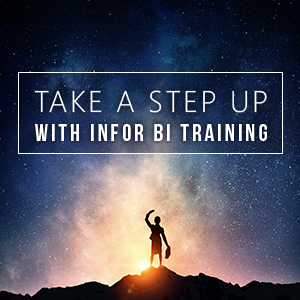 Take a step up with Infor BI training
Wednesday, 5 April 2017
Attend our 2-day training course to be competent with Infor BI Reporting. Register now!
Click here to register