Professional Advantage is pleased to announce the release of iPOS 5.8.
iPOS is the global e-procurement system of choice for companies using Infor SunSystems. This latest release incorporates:
contract management to better handle a company's contractual spend commitments and further eliminate maverick purchasing
extension of the already comprehensive approval matrix to cater for even more complex approval rules
other enhancements include an optional new user interface, greater flexibility for email templates and Windows system tray 'to do' notifications.
For more details contact us today.
Upcoming Events
Microsoft Dynamics 365 for Sales
Tuesday, 4 April 2017
Attend this webinar and discover how Dynamics 365 for Sales works seamlessly with other Microsoft solutions to help increase your sales team's productivity and results . Register now!
Click here to register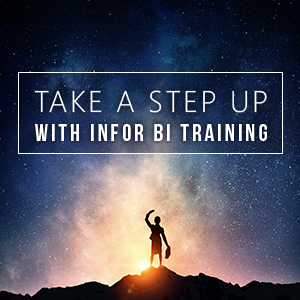 Take a step up with Infor BI training
Wednesday, 5 April 2017
Attend our 2-day training course to be competent with Infor BI Reporting. Register now!
Click here to register