Professional Advantage is pleased to announce the upcoming release of Collect 6. Designed specifically for Infor SunSystems, Collect's credit control and automated collection processes assist organisations using SunSystems all over the world. Features of this latest release include:
web-deployable for anywhere access
redesigned user interface making it faster and easier to navigate
improved performance for faster interaction
For more details contact us.
Upcoming Events
Microsoft Dynamics 365 for Sales
Tuesday, 4 April 2017
Attend this webinar and discover how Dynamics 365 for Sales works seamlessly with other Microsoft solutions to help increase your sales team's productivity and results . Register now!
Click here to register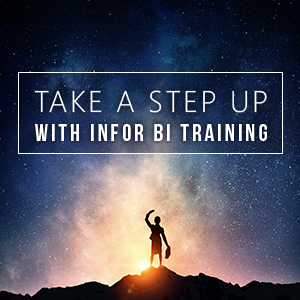 Take a step up with Infor BI training
Wednesday, 5 April 2017
Attend our 2-day training course to be competent with Infor BI Reporting. Register now!
Click here to register