NSW Institute of Psychiatry (NSWIOP) is one of the leading providers of continuing education for professionals working in mental health in Australia. It is an entirely independent statutory body, and also promotes research and education to a wide range of professionals as well as consumers and the general public.
The NSW Institute of Psychiatry has selected Professional Advantage to implement their new financial management system, following an assessment of five competitive providers. The Infor10 SunSystems solution will provide NSWIOP with improved systems of internal control, increased reporting & value-add analysis capabilities, and integration with their EduPoint student administration system.
Upcoming Events
Microsoft Dynamics 365 for Sales
Tuesday, 4 April 2017
Attend this webinar and discover how Dynamics 365 for Sales works seamlessly with other Microsoft solutions to help increase your sales team's productivity and results . Register now!
Click here to register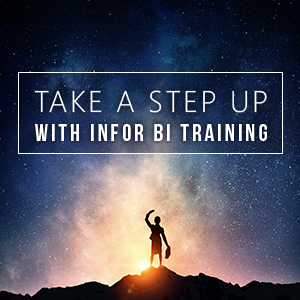 Take a step up with Infor BI training
Wednesday, 5 April 2017
Attend our 2-day training course to be competent with Infor BI Reporting. Register now!
Click here to register