Taplin Group, the real estate business, is taking control of its cash management with electronic payables and emailing of remittances. The business chose Cash Desk for SunSystems to eliminate costs and risks from their accounts payable processes.
Taplin Group purchased Cash Desk through Professional Avantage business partner, Infor Global Solutions.
Upcoming Events
Microsoft Dynamics 365 for Sales
Tuesday, 4 April 2017
Attend this webinar and discover how Dynamics 365 for Sales works seamlessly with other Microsoft solutions to help increase your sales team's productivity and results . Register now!
Click here to register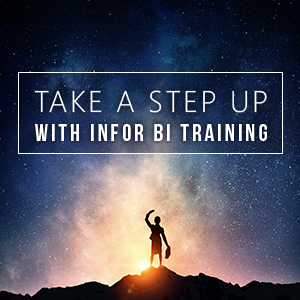 Take a step up with Infor BI training
Wednesday, 5 April 2017
Attend our 2-day training course to be competent with Infor BI Reporting. Register now!
Click here to register